---
OUR 24K GOLD FOIL ROSE: THE TIMELESS GIFT THAT NEVER FADES.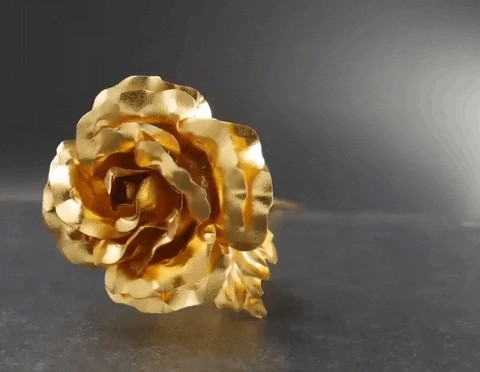 Treat your special someone to a timeless petal-perfect present with this gorgeous keepsake that arrives gift-wrapped ready to go! Each lovely rose resembles a rose at its peak.
This lavish rose is elegantly designed to last forever. Handcrafted by professionals with exquisite precision and quality, the rose is the best gift for any holiday, special occasion, or anniversary. Comes beautifully packaged in a decorative box making gift-giving easy. 
Each rose is one-of-a-kind, unique and everlasting, like your love! 
Materials: Petal and leaf are made of polyethylene, and the stem is made of polyethylene.

On top of that, it is the perfect gift for your loved one for any occasion whether it's an anniversary, Valentine's Day, Mother's Day, or any day because your loved one is special every day! Nothing says I love you like a delicate rose; after all, a rose is the flower of love.
Express your eternal love with the Infinity Rose that lasts a lifetime. Show your romantic, affectionate side and create a smile that lasts forever! 

Package Includes:
1x Rose
1x Rose Box